27 April 2021
5 ways to optimise your LinkedIn company page like a badass
WRITTEN BY Lyssa-Fee Crump
Lyssa is a marketing badass and founder of Kraken Marketing. She is all about using Data-Driven Marketing using Agile methodologies to help businesses level up. Google Women Techmaker, public speaker, and GIF aficionado. She was one of Cornwall's 30 under 30 and Young Business Person of the Year.
Linkedin
Twitter
Article Categories:
As a B2B business, you know y'all need to be on LinkedIn, like everyone else. But what the hell do you do on there to stand out? There are over 13 million companies on there and over half a billion users. That's a lot of noise to break through. 
Here are our top tips on how to optimise your LinkedIn company page like a badass. 
1. Update your profile image and banner
You need your profile to look good and be on-brand so let's start with the profile image and banners on your company page. 
Your profile image should be your logo or just your logo icon if that works better in the space. Your banner can be a bit trickier, there's not a lot of real estate to play with and your logo covers part of the banner. You could do a team photo, showcase part of your product, or have your strapline like us. But simplicity is key here. 

The profile image should be 300 x 300 pixels. 
Your banner image should be 1128 x 191 pixels. 

Bonus top tip: Make sure you check how it looks on mobile, on the app, and "view as member" as they all look different which is super annoying.
A number of times I think I've created a bomb-ass banner only to realise in a different view the profile image blocks part of it.
2. Write a killer About Us section
You need to write a really compelling about us section that also includes the right keywords. 
You only have 2000 characters to tell people who you are, which isn't a lot!
So being concise is key here. But make sure you tell them who you are, what you offer, what your values are, and be sure to include a CTA.
Make sure you speak in the tone of voice you've developed for your brand – and have fun with it! Just because you're being professional, it doesn't mean you have to be boring. Say no to vanilla!
Make sure you SEO that shit, it isn't just for websites. You should be applying those SEO techniques to your LinkedIn profile too. Carefully tell your brands story in an engaging way while using the right, relevant keywords. You want your copy to be compelling – don't make it a boring business resume.

Bonus top tip: Use the about us section from your website as a jumping-off point here. No point reinventing the wheel, when you've already got a good one that works. 
3.FFS just fill in all the information
I know it's a bit boring but don't get lazy and skip this step as having a fully completed profile will increase the number of profile visits you get. 
You need to include:
🦑 Your companies website URL 
🦑 Your industry
🦑 Your address 
🦑 Your companies size 
Bonus top tip: If your brand is global or you have multiple locations.  make sure you indicate where your HQ is. 
4. Get your team involved
Encourage your team to get involved.
Ask them to make sure they're linking their employer to your business profile. This adds social proof and provides credibility to your users. 
You should also ask your team to follow your company page, engage with your posts, and share your updates.
Sometimes people can be reluctant to do this, but it will help your company grow, which is only a good thing for them!
5. Share good content
You've put a lot of effort into having a bomb-ass LinkedIn company page. Don't just forget about it and leave it as a static resource. You need to share useful updates and drive engagement. 
This is another social media channel, but you might want to share the same content you do on Instagram, for example. Make sure it is relevant to your LinkedIn audience. 
Make sure you tag the relevant people in your posts and use hashtags to amplify your reach.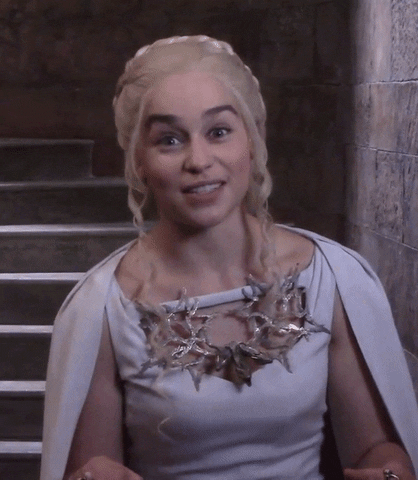 So there you have it. 5 ways to optimise your LinkedIn company page like a badass.

If you need some help optimising your profile or just a fresh set of eyes, get in touch. 
We'd love to get our grubby mitts on your LinkedIn company page.