13 October 2022
How to write a killer content brief
WRITTEN BY Lyssa-Fee Crump
Lyssa is a marketing badass and founder of Kraken Marketing. She is all about using Data-Driven Marketing using Agile methodologies to help businesses level up. Google Women Techmaker, public speaker, and GIF aficionado. She was one of Cornwall's 30 under 30 and Young Business Person of the Year.
Linkedin
Twitter
Article Categories:
Here at Kraken Marketing, we love creating awesome content for our clients. Content that drives traffic, builds engagement and helps foster a sense of community.
We want to nail your content and give you the awesomeness you deserve. To do this first time, we need you to give us a killer content brief. This is what helps us make you the totally badass content you deserve. 💜
So, what should you include in the content brief?
What do you want?
This might seem obvious, but we're not inside your heads. You need to tell us what you want.
What are your desired results? What is your goal for this piece of content?
If you want more web traffic, let's do something editorial.
Maybe you want to create some transactional content for people already in your pipeline. 
Whatever you want, we can make it happen. But let's get clear on the end goal first. 
Who is your target audience?
Every piece of content created we create should be crafted with a target audience in mind. 
You can't create something that works for everyone.
Once more for the people at the back.
You 👏  can't 👏 create 👏 something 👏 that 👏 works 👏 for 👏 everyone. 👏
You need to create customer personas and create content for them. Flesh out these personas, give them names, make them fully rounded people. Then create content that they would enjoy and respond to. 
As part of the brief, tell us who we're creating for. 
Your tone of voice
Your brand should have a defined tone of voice and all the content created should speak with that voice. It is important to share your voice with us as part of the content brief. 
Are you super friendly?  Awesome. ✅
Are you flamboyant?  Perfect. ✅
Are you funny? We're down.  ✅
Are you vanilla? We're probably not the people for you. ❌
If you haven't defined your voice yet, don't worry, we can totally help you with that too.  It's one of our favourite things to do.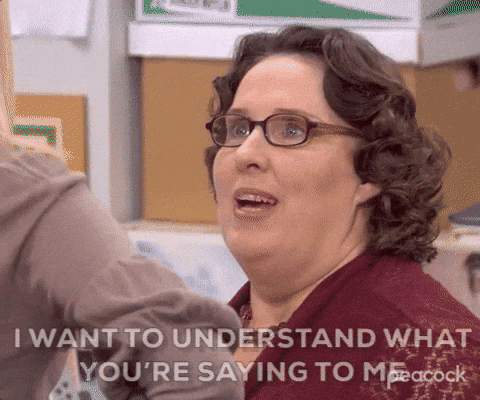 Content length
Now, content length is a tricky one that is often disputed in the industry. And the dirty little secret on the correct content length is – it totally depends. 🤣 Sorry!

But, we do know that we shouldn't waffle on for hours thinking it will help you rank better.
We need to make sure what you are putting out there is interesting and useful or delightful. Think quality over quantity.
However, it should be at least over 300 words for good SEO. However, having some content on your website with over 1500 words is also great for good SEO. 
Basically, say what you need to on the subject, but don't waffle on unnecessarily.  
Keywords
Dude, if you aren't talking about keywords in your content brief…what are you even doing? 😂
We need to discuss the keywords you want to rank for and make sure they are included organically in your content in a non-clunky way.
Keyword stuffing – ain't nobody got time for that.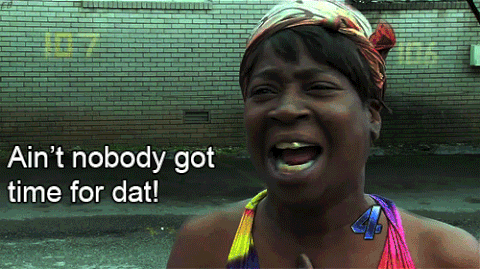 Content topic
It might seem like an obvious thing, to include a content topic in your content brief. 
But if you don't have a specific topic in mind, we can find a powerful one for you in a data-driven way.  We should look at:
What are your competitors talking about?

Social listening – what are your customers talking about? What are their pain points?

Keyword gap analysis – what areas are you currently missing?

Then we should be able to find the content topic of dreams. 💜
Other tips for a killer content brief
We want to create some kickass content for you, and we want you to be beyond happy with the results. Ecstatic even. 😎
So, we have a few more quick tips for your killer content brief. 
✅ Bring examples of work you like. It can be your previous work, something we have done, or something totally random. It helps us get a feel for the vibe you want. 
✅ Think about the visuals. Do you have assets you want to use, or would you like us to source them? 
✅ Don't worry too much about typing up a formal brief. That can feel like a lot of extra pressure and you're busy, we don't want to do that to you.

Just make sure you have thought about these points in advance, and give us links to the existing tone of voice and persona docs. Then we will be on to a winner! 
Want us to create some killer content for you?
Hit us up.