17 November 2021
Want to know how SEO and PPC work together? Don't worry, we've got you!
WRITTEN BY Lyssa-Fee Crump
Lyssa is a marketing badass and founder of Kraken Marketing. She is all about using Data-Driven Marketing using Agile methodologies to help businesses level up. Google Women Techmaker, public speaker, and GIF aficionado. She was one of Cornwall's 30 under 30 and Young Business Person of the Year.
Linkedin
Twitter
Article Categories:
So you may have heard the terms SEO (Search Engine Optimisation) and PPC (Pay Per Click) before, and you may even have them as part of your digital marketing strategy, but do you know how they can work together?

Often SEO and PPC are totally different strategies, and yeah in many ways they are totally different disciplines. But today I want to tell you that they can be great friends who work well together! And if you're not using them to inform each other, you're totally missing a trick.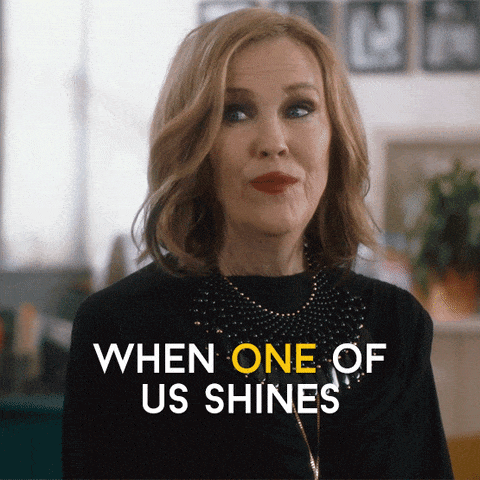 But first, let me tell you a bit more about these awesome marketing tactics.
What is SEO? (Search Engine Optimisation) 
SEO is all about improving the quality and quantity of traffic to your website. 👏And who doesn't want that? It is the perfect mixture of technical wizardry and carefully curated content that makes us totally geek out! We 💜SEO and the dramatic difference it can make to your business. 
On-page SEO can include keyword research, content creation, and effective meta titles and descriptions. Technical SEO can include, site speed, authority, and quality backlinks. 
What is PPC? (Pay Per Click)
PPC is all about online ads, where you only pay when people click on them. You have probably heard of Google ads and Facebook ads – these are both PPC. 
PPC is essentially paid search and if you're doing it right, you'll win the auction to appear on SERPs (Search Engine Result Pages). 🏆

PPC can include search ads, display ads, social media ads, remarketing and Google shopping. 
How do SEO and PPC work together? 
The difference between these two is that SEO is about driving organic (free) traffic to your website, while PPC is a paid-for strategy for driving traffic. 
SEO can be a slow burn to become effective but is incredibly important. Whereas, if you have well-thought-out landing pages, PPC can deliver quick results. 
But the real magic lies in using your SEO and PPC strategies to inform each other. Here's how 👉
Keywords
SEO and PPC are both super dependent on keyword optimisation!
If you want to appear in SERPs for relevant queries, you need to be using the correct keywords and keyphrases. 
In PPC you bid on keywords that are relevant to your ads, but if the landing page you're linking to isn't optimised for these keywords your ads will tank. 
You can also use the keywords you discover through your PPC efforts to influence the new content you create on your website. It helps you discover the phrases your target audience are actually searching for. Winner! 
Brand visibility 
But it's not just keyword data – combining your SEO and PPC efforts can help you gain exposure on SERPs. If y'all are ranking well for organic and paid search results you will massively increase your website traffic. 🥳 The more people see your name and ads, the more brand recognition you will gain. So even if you're not right for them right now, they'll remember you in the future. 
Better landing pages 
You can use your SEO and PPC insights to improve and optimise your landing pages. If you continually improve your landing pages, you can increase your conversions and lower your bounce rate. Huzzah! Having good UX landing pages also helps improve their organic search ranking and can lower your CPC (Cost Per Click). 
Need some help improving your SEO and PPC? Don't worry, we've got you!