We're a digital marketing agency that loves helping you get in front of your target audience. Sometimes you need to take a slightly non-traditional route to do this. And we're all about being non-traditional and doing whatever it takes to help you showcase your badass selves.
Coaching for Agile marketing teams
Y'all, we're obsessed with Agile marketing. 🤣
We've seen first hand how it can revolutionise marketing teams, helping them deliver projects on time and on budget. Who doesn't want that? There is a strong focus on teamwork and collaboration, and it doesn't matter if your B2B. B2C, or an agency. Agile marketing will help your business level up. 
We would love to get to know your team and the challenges you face, and then show you how Agile marketing can help you achieve your goals.
Networking skills
Networking can seem scary. 
But, like any skill, it gets easier with practice. We can help train you in networking skills so you will feel more confident at the next event you go to. 
We can discuss the aim of networking, what people really want to get out of it. 
Then teach you some techniques and tactics so you feel more confident and can really showcase your awesomeness! 
You're a total badass, now it's time to show people. 🙌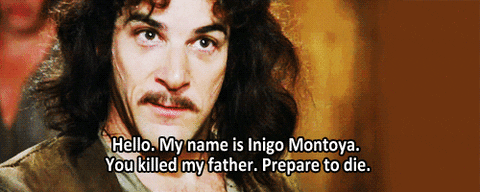 Presentation skills
Delivering presentations can be daunting if you're not used to it. 
With our one on one presentation skills training, we can help you feel like an expert presenter in no time. 
We can help you: 
speak with confidence and overcome your nerves. 

present with impact – even when delivering online 

how to have fun with your content  
If you need help creating your slide deck, we can also create something totally badass for you. 
Award application writing
Awards are awesome. Not only do they make you and your team feel good, but they're also a great example of social proof, which your potential customers appreciate. 
Winning awards can help you get more business. 
Not sure where to start when it comes to writing an award application?
Don't worry, we've got you. We know how to write a winning award entry that really showcases how badass you're business is.
Event and conference planning
We love events! 
We also love planning events and conferences. 
We've had the pleasure of organising a lot of events in Cornwall including tech conferences, parties, product launches, our founder Lyssa also used to work on London Fashion Week.

It's all about crafting an experience while staying on budget and on time. Which is totally our jam! 
We can help you plan an event that is a total showstopper.