5 September 2022
Books to read if you want to be a badass boss bitch
WRITTEN BY Lyssa-Fee Crump
Lyssa is a marketing badass and founder of Kraken Marketing. She is all about using Data-Driven Marketing using Agile methodologies to help businesses level up. Google Women Techmaker, public speaker, and GIF aficionado. She was one of Cornwall's 30 under 30 and Young Business Person of the Year.
Linkedin
Twitter
Article Categories:
I love to read. 💜
I love getting lists of books to read almost as much as I love sharing lists of books to read. 
My bookshelves are brimmed full of the classics, true crime, fictional crime (love a crimey read), thrillers, sci-fi, and business books.  But today I'm going to share with you my badass business book recommendations!
There are so many brilliant business books out there it can be hard to know which ones to read. And often, we see the same recycled list shared again and again – but this mean they're good? 
Some of the books I see regularly  recommended are actually awful – 👀I am looking at you The Goal by Eliyahu M. Goldratt.
Every single Agile conference I've attended over the years has had at least one speaker recommend this book. It teaches you how to think strategically and to look at time priorities.
But it is extremely problematic.
It's full of sexist bullshit. Every single female character is a stupid stereotype. 0 out of 10. Would not recommend. 
OK, mini-rant over. 😂
Let's move onto the must-read books. 
The Middle Finger Project
The Middle Finger Project – trash your imposter syndrome and live the unfuckwithable life you deserve. By Ash Ambirge
God, I freaking devoured this book. I loved it, and I think I found it at just the right time.
It's also the book I most often recommend to people – Ash just freaking gets it and manages to make me feel like a total badass who can take on the world. 🌎
Chapters include:
"Welcome to the real world is tiny penis syndrome in disguise."
"No matter where you're starting, you can start again."
"The world does not already have enough writers, photographers, designers, artists, nipple piercers"
"Advice for hitting rock bottom with grace"
"Act as if you are already a highly paid assassin"

I loved it so much. 
I have a special place in my heart for feminist business books – and this one tops the charts.
The 5 Dysfunctions of a Team
The 5 Dysfunctions of a Team written by Patrick Lencioni. 
If you are looking for leadership books to read, this one is a must. It is also available in a Manga addition which is pretty fun. However,  if you are an avid Manga fan you may be disappointed at some of the style consistencies.  If you are someone looking for a slightly different presentation style for a business book, you'll probably like it. 
So, the content! 
Kathryn Petersen, Decision Tech's CEO, faces the ultimate leadership crisis: Uniting a team in such disarray that it threatens to bring down the entire company. Will she succeed? Dunh dunh dunhhh. 
The book looks at the different ways a team can be dysfunctional and what you can do about it. 
Absent of trust

Fear of conflict 

Lack of commitment 

Avoidance of accountability 

Inattention to result 
Having even just one dysfunctional team member can be insidious and extremely detrimental to a business – and we've all been there right? Where one person literally sucks the soul out of the rest of the team with their badittude. 
Sometimes people just aren't the right fit and it's your job as a leader, and as a team member, to stop this dysfunction like a badass.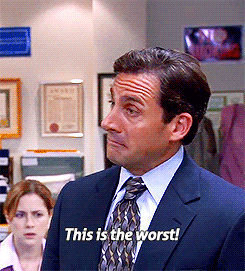 Building a Story Brand
Building a Story Brand by Donald Miller.
If you have anything to do with branding, messaging, or storytelling add this to your list of books to read. 
The concept is so simple you may find yourself saying duh a lot while reading the book. It seems so obvious – how have you never realised or articulated it before?
The part that sticks in my mind most is:
You are the guide, you need to make your customer or user the hero.
You are Yoda, they are Luke. (Anything with a Star Wars analogy is always going to be a hit with me.)
People buy through stories, so learning how to turn your brand into a story should help you convert more. Who doesn't want that?
The Subtle Art of Not Giving a Fuck
The Subtle Art of Not Giving a Fuck by Mark Manson.
If you are looking for books to read that doesn't sugar coat it…this could be the one!
"Fuck positivity," Mark Manson says. "Let's be honest, shit is fucked and we have to live with it."
This book says that being able to improve our lives doesn't revolve around our ability to make lemonade, but on us learning to stomach lemons better.  
There are only so many things we can give a fuck about, and we need to figure out the ones that actually matter. 
He uses Metallica and Megadeth as examples of self-worth in a way that really resonated with me. 
Whilst I didn't agree with everything in the book, it was a dose of tough love that I needed. 💜
Traction
Traction by Gino Wickman. 
If you are looking for books to read that will help you level up your business – this is one to read! 💹
It gives you clear plans, tools, and strategies for improving how you run your business.
Having been part of an organisation that pivoted and put this into place, I can say it works. 

It champions transparency and communication. Having the whole team working towards one well-communicated goal is powerful. 
Having the right people in the right roles is powerful. 
Working in 90-day cycles is powerful. 
Read this book! 
Scrum
Scrum the art of doing twice the stuff in half the time: By Jeff Sutherland.  
If you are looking for books to read about Agile – this should be on your list. Jeff Sutherland is an Agile OG.  He created Scrum and helped write the Agile Manifesto.
He wrote this book after writing "Software in 30 Days" because he wanted to share his knowledge with people outside the software world. This book explains Scrum for people who are not techies and is suitable for all business readers.
Want to improve productivity, focus your team, and deliver value? This is the book for you, badass!
One of the big lessons is to change or die. Clinging to the old ways of doing things will result in failure. 
Technically Wrong
Technically Wrong: Sexists apps, biased algorithms, and other threats of toxic tech by Sara Wachter-Boettcher.
If you work in the tech industry, add this to your list of books to read. 
Why do Siri, Alexa, and Cortana have female voices?
Is it because of the cultural stereotype that women have service roles?
Is it because the engineers tend to be male and privileged so are accustom to women being in those roles?
This is just one example, there are many and they can be extremely damaging. 
Diversity, ethical awareness, and historical context can help prevent bias within tech.

This book isn't a long read but is well worth reading to help give you a top-level education on this complicated subject.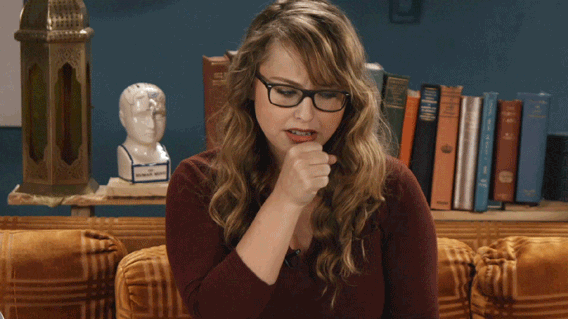 What's missing?
Is there a book missing from this list? Are you shouting its name out loud eager for me to read it?
Get in touch and share the title and author with me. I always love getting new books to read!
Books in my 'to read' pile next to my bed
Everyone has a 'to read' pile taking over their bedroom right? Well here are the ones currently toppling over on my nightstand: 😂
12 Bytes: How we got here, where we might go next by Jeanette Winterson
Founders, Freelancers, & Rebels by Helen Jane Campbell
The 6 Disciplines of Agile Marketing by Jim Ewel
Boss Bitch: A simple 12 step plan to take charge of your career  by Nicole Lapin
The Multi-hyphen Method by Emma Gannon 
Beta: Quiet Girls Can Run the World By Rebecca Holman 
A Good Time to Be a Girl  By Helena Morrissey
Multipliers: How the best leaders make everyone smart By Liz Wiseman

Crucial Conversations: Tools for talking when stakes are high By Kerry Patterson and Joseph Grenny
Emotional Intelligence: Why it can matter more than IQ By Daniel Goleman

The 7 Habits of Highly Effective People By Stephen R Covey
Business Adventures By John Brooks