25 June 2020
SEO 101 | The low down on search marketing for beginners
WRITTEN BY Lyssa-Fee Crump
Lyssa is a marketing badass and founder of Kraken Marketing. She is all about using Data-Driven Marketing using Agile methodologies to help businesses level up. Google Women Techmaker, public speaker, and GIF aficionado. She was one of Cornwall's 30 under 30 and Young Business Person of the Year.
Linkedin
Twitter
Article Categories:
We have been doing an SEO 101 series on our social media which y'all have been loving! 
So, we wanted to put the content from these posts in one central place to make it easier for you to digest these knowledge bombs! ?
SEO 101  part one. Which search results are organic?
Organic search results are search results you haven't paid for. 
These are earned through effective SEO.
SEO 101 part two – why is SEO important
Ready for some more SEO knowledge bombs!
Paid advertising, social media, and other online platforms all send traffic to your website, but most of your traffic will come from search engines like Google, Duck Duck Go, and Bing. 
Organic look more credible to the user. You haven't paid to be there.
According to MOZ, SEO has 20X more traffic opportunity than PPC on both mobile and desktop. 
Your content must be awesome to rank highly – it ain't easy to get to page one!
People know that.
If you work on your websites SEO – the search engines will understand your content better and you should rank higher. 
Which should lead to you making more 💲💲💲
SEO 101 part three – white hat vs black hat SEO
You may have heard the term black hat SEO.
I always imagine something similar to the sorting hat in Harry Potter when I hear this term. ?
But, black hat actually refers to the sinister side of SEO.
It is when you are trying to trick the search engines. 

An example of this is when people stuff keywords and keyphrases onto a web page then turn the words white so the user can't see them.
Very bad idea. 
If search engines catch on you will be penalised and can even have your whole website removed from results. (de-indexed)  ⛔ Not.Worth.It.
White hat refers to following the rules and best practises.
Where you are focusing on delivering value not trying to trick search engines.

Want to chat more about SEO? I'm a total SEO fangirl!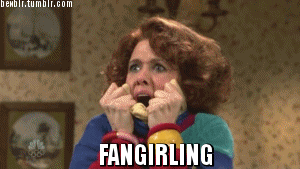 SEO 101 part four – link building
Link building is an important part of SEO but it is a lot of work! 
 🦑Reaching out to website creators and business owners to network 
🦑 Guest posting 
🦑 Research 
🦑 Constant communications
🦑 and more! 
Search Engine Journal has put together a great article on how to approach link building.
SEO 101 part five – E-A-T
Google wants to make sure that you are getting the right information, so now uses EAT as a major ranking factor. 
It evaluates the content and the creator's reputation as well. 
Expertise  
Authority 
Trustworthiness
Want to know more about how to increase your E-A-T?  Send us a message.
SEO 101 part 6 – Page titles
Why is a good page title is incredibly important for effective SEO?
✅ The title is the first thing the user sees in search results 
✅ Google uses it to determine the content of the page 
✅ It helps the user decide if they want to click 
✅ Google uses the CTR (click-through rate) to decide if your content is relevant for the specific keyword 
It is important to spend time crafting the perfect page title.
SEO 101 part seven – Meta Descriptions
😍 Meta descriptions FTW ?
Meta descriptions are the short snippets of copy that show in search engine results under the titles.
They should include the focus key phrase for the page, and be less than 155 characters.
You want to summaries the content of the page in an engaging way. 
It is really important to write a killer meta description if you want to entice people to your website.
SEO 101  part eight – Image and alt text
Adding images to your articles helps break up the text and makes them look good. 
They enhance your message and can rank in Google images. 

You must give your images alt attributes so the search engines know what the image is, but also so people on your website using a screen reader know what it is.
Accessibility on the web is super important. ???
#a11ly
SEO 101 part nine – Internal links
So, you have added external links to your site. Check ✅

But don't forget internal links. 
Internal links are links between pages on your own website. 
They help the user navigate your site and they help search engines crawl your site. Check and check. ✅✅
Want more SEO 101 posts?
Make sure you follow us on social media.