26 November 2020
Why you really need an email indoctrination campaign
WRITTEN BY Lyssa-Fee Crump
Lyssa is a marketing badass and founder of Kraken Marketing. She is all about using Data-Driven Marketing using Agile methodologies to help businesses level up. Google Women Techmaker, public speaker, and GIF aficionado. She was one of Cornwall's 30 under 30 and Young Business Person of the Year.
Linkedin
Twitter
Article Categories:
Email indoctrination – it sounds a bit sinister, doesn't it?
But it is actually a nice, friendly thing to do. 
Like a big warm hug to all your newsletter subscribers.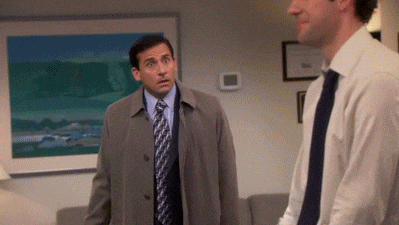 Is email dead?
Hell no! I am fed up with people saying email marketing is dead because it really isn't. 
80% of retail professionals said email marketing is better at retaining customers than social media. And it doesn't just work for B2C brands, it is also a super effective marketing tool for B2B brands too. 
What is email indoctrination?
The dictionary defines indoctrination as:
noun
the act of indoctrinating, or teaching or inculcating a doctrine, principle, or ideology, especially one with a specific point of view.
In email indoctrination, you are warming up your new email subscribers, giving them a taste of who you are and what to expect from you now they are on your mailing list.
You create a series of evergreen emails that your subscribers receive before they ever get a salesy email from you. 
Why create an email indoctrination campaign?
It is an excellent way to nurture your leads and get them engaged. 
Some people might not like it and they may unsubscribe – but are they quality leads? No. 
This will help you keep your list healthy and full of people who actually give a dam. These people are likely to lead to conversions. 
The best bit is it is all automated!
Once people sign up to your newsletter they trigger the indoctrination email sequence, meaning your potential customers are getting some friendly warm-up emails without you even having to think about it. 
Score! 
Top tips for an email indoctrination campaign
📧Be authentic and friendly, this is you welcoming your new subscriber to your crew.
📧Don't try to sell! That comes later. 
📧Give them free content that will educate and engage – deliver value early!
📧Make sure that you tag your contacts correctly and that they don't go into any other email sequences until this indoctrination is finished. 
📧Get creative with the content of your emails, have some fun! 
We are pretty obsessed with indoctrination campaigns at the moment. 
If you need help creating yours, get in touch.