27 May 2021
Are we the right digital marketing agency in Cornwall for you?
WRITTEN BY Lyssa-Fee Crump
Lyssa is a marketing badass and founder of Kraken Marketing. She is all about using Data-Driven Marketing using Agile methodologies to help businesses level up. Google Women Techmaker, public speaker, and GIF aficionado. She was one of Cornwall's 30 under 30 and Young Business Person of the Year.
Linkedin
Twitter
Article Categories:
Hey there!
Are you looking for a digital marketing agency in Cornwall? 

There are some seriously awesome options available for you here. The marketing scene in Cornwall is killing it! For reals. 😍 We fangirl out regularly.

But, unfortunately, sometimes you have to kiss a lot of frogs before you find the agency that's the right fit for you. 
So here we are, laying it all out there. 
So you can get to know us a bit and decide if you like our vibe. The cut of our jib. 
Our communication style
So, we like to work remote. We perform best when working from home comfy in trackie bottoms. 🤣 So we usually have meetings via Zoom. However, we can be coaxed out of our hobbit hole when there's a promise of margaritas in the meeting, or for something else equally as awesome. 
We hate meetings for the sake of meetings, we'll never waste your time to up our billable hours! But we're all about keeping things on track and moving forward. 
We use Trello because it helps us be shit hot at our jobs and all over your project in a transparent way. Death to emails!  
Oh, also. You might have noticed, but let's get this out of the way officially.
We swear like sailors. Usually, because we're so freaking enthusiastic about our work and we just can't hold it in. Never in an angry aggressive way – we definitely don't do that!
And expect a lot of GIFs. We heart them. If you're not a fan of GIFs we're probably not the right digital marketing agency for you.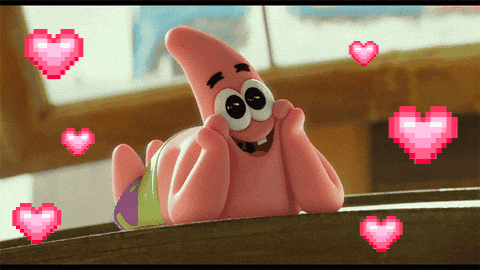 How we work
We're all about Agile marketing. 🙌 It allows us to be flexible and respond quickly to change. We make small experiments over a few large bets, and then review the results. We need to know if its working or not, so you can either slam the breaks on or ramp it up. Turn that beast up to 11. Agile marketing allows us to deliver better work, faster. Which means you get results quicker! 
Teamwork, transparency, and collaboration are really important to us. Expect full visibility of everything we're doing for you. 🔎
We can work with you in a number of different ways: 
🦑 We can be your only marketing resource 
🦑 We can coach your badass in-house marketing team
🦑 We can supplement your existing team and increase their capacity 
We want you to say no to vanilla
We 100% believe that brands need to be authentic and show their true personalities to be successful. Having a distinct brand personality can help you stand apart from your competitors and help you build rapport with your customers. It helps people build an emotional connection with your brand and it inspires loyalty. 
I've found that brands often think they need to be corporate and overly "professional" to be successful, but this often comes across as boring. Vanilla. 
We want to help brands say no to vanilla and showcase who they really are and what they're really about. 
If your copy could be dropped onto a competitors website and not look out of place, you're not standing out enough.
Things we love doing
We're a badass digital marketing agency in Cornwall, but we love working with tech companies from around the world. Geography aint no thing! 
We freaking love helping brands find their voice.
And then coming up with awesome strategies for how to spead their message, whether that's social media, content marketing, email or other fun ways!
Oh, and we're massive SEO nerds too. 🙌
We offer a load of marketing services, but will only ever recommend what we think will really help you level up your business. We want to give you the most bang for your buck, within your budget. 
Still not sure if we're the right digital marketing agency in Cornwall for you?
Check out our reviews on Trustpilot and see what our awesome clients have to say. ⭐⭐⭐⭐⭐