5 August 2023
What is Domain Authority (DA) and is it an SEO factor?
WRITTEN BY Lyssa-Fee Crump
Lyssa is a marketing badass and founder of Kraken Marketing. She is all about using Data-Driven Marketing using Agile methodologies to help businesses level up. Google Women Techmaker, public speaker, and GIF aficionado. She was one of Cornwall's 30 under 30 and Young Business Person of the Year.
Linkedin
Twitter
Article Categories:
Domain Authority (DA) is an SEO ranking indicator score developed by the legends at Moz. It predicts how likely your website will rank in SERPs (Search Engine Result Pages).  

Your DA is ranked out of 100.
All new websites start with a score of 1, and then your score will increase as your website becomes more established and your SEO is improved. 
How is DA calculated? 
Your DA score is worked out by evaluating a number of factors that should improve your website ranking. However, it's worth pointing out no one knows for sure what search engines use to rank websites, as they never publish this information. They keep it super secret.😅 But, we know from experience and experiments what they like. and what should help your website rank highly. 
Since 2019, DA score calculations come from machine learning algorithm's predictions, which is helping make them even more accurate. and we love that! 🤘
What is a good DA score?
Again, your DA score is just one indicator of how well your website is ranking. So don't just look at this alone, you need to look at all the other awesome SEO ranking factors.  
Your score is a number out of 100 and it's generally considered that a score of around 40 – 50 is good and anything over 60 is excellent. But this can vary wildly depending on your industry, so don't get too hung up on trying to hit these high numbers.
Be kind to yourself and set realistic targets.
You should keep an eye on your own DA trajectory and keep a record of it. If it's going up, that's awesome! Keep up the good work! If it's going down, and there hasn't been a big algorithm update – get some SEO help ASAP.
Some website DA scores 
Just for fun, let's look at some other website DA scores. 
Facebook.com  has a DA of 91
Google.com has a DA of 100
BBC.co.uk has a DA score of 95
These websites are serious big deals – so again, don't sweat it trying to get your website this high. 
Let's look at some local websites in Cornwall.
Cornwallchamber.co.uk has a DA of 34
Softwarecornwall.org has a DA of 38
Businesscornwall.co.uk has a DA of 44
Want to find your DA score? You can find it for free on Moz.com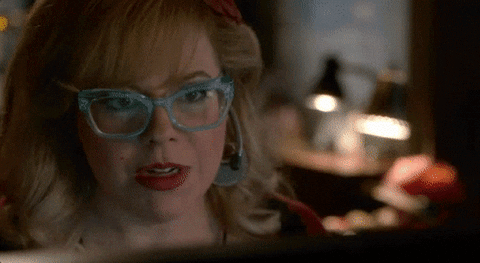 Want to improve your DA score?
Not happy with your DA score? Don't worry, there are loads of things you can do to improve your SEO and in turn your DA. 
Here are our top SEO tips and ideas for you to try:
Improve your off-page SEO

– get those juicy backlinks and remove bad links 

Check your on-page SEO

– make sure your pages are optimised AF

Don't forget your technical SEO

– your structured data, Search Console, and site hierarchy etc

Optimise for mobile

– mobile friendly is not just an option any more, think mobile first 

Speed up your site

– how fast your site loads will make a bit impact on SEO 

Create killer content

– hopefully people will want to link to it, make sure it's keyword rich though!

Don't forget social media

– Google may say that social signals are not part of their ranking factors… but we see a clear correlation between high ranking pages and social signals 

Work on some PR

– it's great for brand awareness but also for winning backlinks

And finally, sorry to say it, but be patient.

SEO is a slow burn that can take a while to see results but it is soooo worth the investment 
Not happy with your score? Get in touch, we can help you with a totally badass SEO strategy to help improve your ranking and help more customers find you.