Creating killer copy for Caption.Ed and their awesome accessibility software
WRITTEN BY Lyssa-Fee Crump
Lyssa is a marketing badass and founder of Kraken Marketing. She is all about using Data-Driven Marketing using Agile methodologies to help businesses level up. Google Women Techmaker, public speaker, and GIF aficionado. She was one of Cornwall's 30 under 30 and Young Business Person of the Year.
Linkedin
Twitter
Accessibility isn't just a buzzword – it helps even the playing field by allowing everyone to perceive, understand, and navigate the digital world. And everyone benefits from accessibility, not just people with disabilities.
Our friends at CareScribe have created Caption.Ed which is some killer tech that is really changing the game in accessibility and productivity. 
They're building technology to help people access the world and level the playing field. 
It provides live captions to video calls and videos which help improve how information is processed and absorbed, whether you're deaf, have hearing loss, are neurodivergent, or just trying to be attentive in lectures and meetings. 
The challenge – they had no words 
Caption.Ed were in the middle of building a sexy new website but they just didn't have the words. They needed to clearly convey the awesomeness of their tech but as their website was already designed, the words needed to fit quite a constricted design.  
Now, there are other copywriters who would cower and run away from a project like this. A lot of people believe that the copy should come first before design and they really don't like to write words to fit in boxes.
But here at Kraken, we're actually pretty flexible on this. Ideally, we think copy and design should be done in conjunction. We believe that websites should be designed with SEO in mind and with the right keyword research informing the site structure. But, we work with a lot of tech companies who come to us with designs in hand, that were dreamt up by their awesome dev and design teams. And we love 💜getting our hands on these sexy sites and crafting compelling copy to help them convert.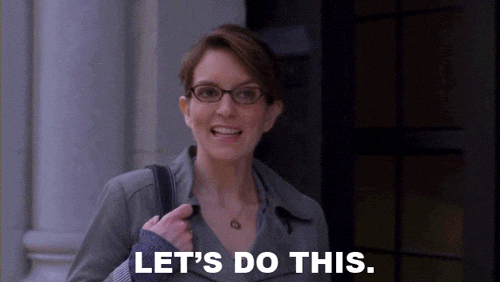 Action – let's craft some compelling copy 
We approached the Caption.Ed project the same way we approach all our projects. We run a discovery workshop. Geography ain't no thing for us – we've perfected running these workshops remotely using video calls and virtual whiteboards – making them super convenient for our clients, especially if they have distributed teams. 
In our discovery workshops, we cover a lot of juicy details, which we capture on virtual post-its on a Miro board. During this workshop the Caption.Ed team expressed who they are, what they stand for, why they're different from their competitors, and who they want to reach. 

These sessions help us get inside their brains and really understand their brand. Which is imperative for a successful project!
Sometimes, clients are reluctant to have their team on a 3-hour call – but every single time they tell us how useful they are. 🤘
The really interesting thing about Caption.Ed is they have very different customer personas.
It's so important to flesh out your customer avatars, so you know who you're speaking to. If you try speaking to everyone, you end up speaking to no one. 
With this web copy, we had to speak in an appealing way to students, education providers, and businesses all at once, which was a bit tricky.
But before we got stuck into the words, we had some research to do first. Some keyword research – huzzah! This helps us write informed copy optimised for search, but also humans! 
Then, we reviewed the website wireframes and designs, so we knew what we were working with and how the Caption.Ed team envisioned their website. 
Now, we're onto the final step. Rolling up our sleeves and smashing out some compelling copy! 🥳
Result – readable web copy aimed to convert 
We created and documented a tone of voice guide for the Caption.Ed team to use going forward. We also incorporated their new guidelines on how they talk about disabilities, which is incredibly important. We want to be sensitive and empowering, and we never want to minimise or offend. 
We provided the Caption.Ed team with our keyword research so they can use it in their content marketing going forward. To complement our keyword research, we also used Google Trends to work out what words people are using to search – sometimes it can be surprising and we need to check our own biases.
So, for example, we checked our captions vs subtitles – captions won! 
Using the website wireframes on Invision and designs on Figma, we wrote some creative copy that complimented the badass web design the Caption.Ed team created. 
This brand spanking new website is now helping them sell their live caption generating software that's helping students, education providers, and businesses share more accessible content. 
We loved getting to know the Caption.Ed team on this project and we were stoked to see the new website go live. Looking at our words in the wild always fills us with joy!
Need some copy for your website? Get in touch!