Cultivating more customers for Caterbook's hotel booking software
WRITTEN BY Lyssa-Fee Crump
Lyssa is a marketing badass and founder of Kraken Marketing. She is all about using Data-Driven Marketing using Agile methodologies to help businesses level up. Google Women Techmaker, public speaker, and GIF aficionado. She was one of Cornwall's 30 under 30 and Young Business Person of the Year.
Linkedin
Twitter
Ever checked in at or booked a hotel and found the experience clunky? Same! 🤦‍♀️
Ever thought, there's got to be a better way? So did the team at Caterbook, which is why they created their cloud-based software to streamline and perfect the process. 
Caterbook created some seriously powerful, yet easy-to-use hotel booking software to help independent hoteliers compete against bigger chains and Airbnb. 👏
They found a surprising amount of properties were managing their bookings through spreadsheets and even pen and paper! This isn't scalable and can result in a bad user experience when booking, which can lead to a massive loss of revenue.
They wanted to help the smaller proprieties keep up with the big boys, in a cost-effective scalable way – so they created some awesome tech for them to do this.

The problem was, that they needed more people to find them. 
The challenge – finding more of the right customers, who might not know there was a better way of doing things
Caterbook has been around for a while, but they needed to reach more potential customers. That's where Kraken Marketing came in. 
We knew we needed to help them communicate the benefits of their software and showcase more social proof. Their brand could do with an injection of personality to help them build more rapport online, with the right people. 
So we set about helping them find their voice. 
Action – discovering Caterbooks authentic voice and how to strategically spread their message 
So, as usual, we started off this project with one of our badass discovery workshops.
This is where we get under the hood, discover what makes Caterbook special, get to know its team, and what marketing tactics it's currently using. 

We 💜love these sessions – we get to know so much, alllll the juicy details! It helps us make informed decisions going forward, taking out a lot of the guesswork. 
Next, we did some competitor research to get to know the landscape a bit better. See what other companies are offering, who they're working with, and how they communicate their offering. 
Know the old phrase, if you're talking to everyone you're talking to no one?
It's incredibly true! So we worked on creating 3 well-rounded customer personas, so we can keep all our ongoing communications highly targeted, which results in higher conversions. And who doesn't want that?
We also discussed core values. Core values are important because they help the team to make the right decisions on their own, by applying the values to any new challenges that come up. We workshopped some values but settled on some that resonated with the whole team and aligned with the company mission. 
Next up was some keyword research – this is an important step to take to help inform the SEO and content strategy. You might think you know the right keywords and phrases that your audience will be using – but you're influenced by your own internal biases. Doing the proper research may throw up some phrases that surprise you! You want to reach more people right? So take the time to look at what they're searching for. 
They might not know they need new software- they might just be looking for an easier way to manage bookings. 
OK, so now it was time for us to roll up our sleeves, dig deep and create some badass strategies to inform Caterbook's next steps.
We created comprehensive content, SEO, and social media strategies for Caterbook, so they knew how to take their company to the next level. And we're all about levelling up here at Kraken Marketing!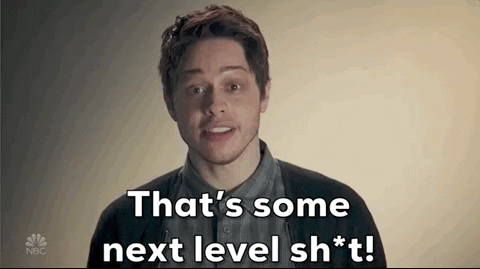 Result – ready to ramp up!
Caterbook wanted to keep its ongoing marketing in-house, and we're here for people taking control of their comms! You've totally got this! 
We set them up with all the tools they needed for the best possible chance of success. 
Research, reports, and comprehensive strategies to help them reach their goals. 
But we didn't just chuck a load of documentation at Caterbook and leave them to get on with it. We gave them advice on new web pages to build, CRO, and some articles to write. 

We also set up a handy monthly audit spreadsheet for them so they can ensure they're tracking the right data. It's easy to get lost in different marketing metrics if you don't know what you're looking for. Setting up a tracking spreadsheet that's aligned with your strategies and goals, helps you keep on track.
Caterbook is really revolutionising reservation systems and we loved helping them find their voice and get strategic about their marketing and communications.