hiyield reaped the reward of a retainer, doubling in size in just 12 months
WRITTEN BY Lyssa-Fee Crump
Lyssa is a marketing badass and founder of Kraken Marketing. She is all about using Data-Driven Marketing using Agile methodologies to help businesses level up. Google Women Techmaker, public speaker, and GIF aficionado. She was one of Cornwall's 30 under 30 and Young Business Person of the Year.
Linkedin
Twitter
What do you do when you're a startup who helps startups, but you're not sure how to tell them you're here and ready to help? 
You work with a badass marketing agency like us! Well, that's what the awesome team at hiyield did! 
hiyield is a digital product studio that helps transform and launch businesses through digital products. They seriously know their tech and are total pros at using it to help businesses be badass. They just needed a little help communicating their awesomeness. No problemo. 
The challenge – COVID catastrophes 
hiyield approached us in April 2020 as they needed some help with their marketing.
Does that date ring a bell to you? It probably does, because it was just after the UK went into its first lockdown due to COVID-19. 😢
The world was full of uncertainty and the business world was panicking. You've got employees and bills to pay, what are you going to do to ensure you can keep everyone afloat? 

You invest in your marketing.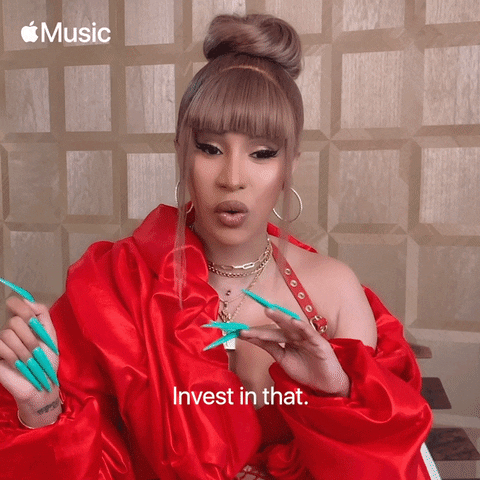 Now, I know your instinct in this sort of situation might be to cut spending. To tighten your belts and try to get through the difficult times. But investing in your marketing might be the thing that actually keeps you in business.

Jeeze, we're using a lot of cliches in this case study, aren't we? That's a few coins in the cliche jar! 🤣
As a tech startup, hiyield wanted to find new clients and establish itself as the go-to digital agency for other tech startups, while navigating the uncertain COVID waters. 
They didn't yet have an in-house marketer or knowledge of how to reach their desired audience. So, that's where Kraken came in. 🦑
Not only did we do their marketing, but we also coached and trained a badass member of their team – who was ultimately promoted to marketing lead at hiyield. Pretty cool huh? 😎
Action – embrace the full marketing mix
We started this project the way we start all good projects, with discovery.
We want to get under the hood, discover what makes hiyield different, and find out what they offer and to whom. 
We looked at hiyield's business goals and set marketing SMART goals and KPIs to ensure we were tracking our progress and helping them get the results they needed. 🤘
We then created a badass marketing strategy filled with awesome tactics that would help them reach their goals. 
As usual, we took an Agile approach to this project and made sure we were making data-driven decisions.

We had a weekly sprint planning call, as well as regular Slack conversations to ensure we were on track, and upholding the Kraken values of collaboration, transparency, being rad – (and uniqueness.)
We kept a brisk pace throughout this 12-month project, never losing momentum to ensure we were delivering as much bang for hiyield's buck as possible. 

They decided to work with us on a retainer basis, booking 4 days of our time a month.
This was a genius idea, as it meant they weren't limited by specific tasks and it allowed us to quickly respond to change and the data available. 
During this project we:
Conducted a kickass competitor analysis 

Refined hiyield's messaging 

Wrote the content for their new, expanded website 

Developed a seriously awesome social media strategy 

Did some killer keyword research

Crafted and implemented an up-to-date SEO strategy 

Developed and implemented a comprehensive content strategy 

Jumped into copywriting and wrote a number of thought-leadership, keyword-rich articles for their website 

Embraced email marketing and worked on filling up their list with a targeted audience 

Perfected some PPC campaigns  

Helped market them as a banging place to work and developed recruitment strategies 

Identified and applied for a number of industry awards 

Created a lead magnet and developed a multifaceted campaign to drive traffic to it 

Trained and coached their studio co-ordinator so he could keep everything running when our contract ended 
Phew – that's a lot, right?
But, wow did we have fun! 
Result – retainer marketing success meant hiyield doubled in size 
When people talk about the full marketing mix, that's exactly what the hiyield team got during our time together. 
We created powerhouse strategies, got stuck in with the implementation, and set them up for continued success at the end of our contract. 
And we saw some seriously admirable results due to our comprehensive marketing work. 

During the 12 months we worked together, at the start of an unprecedented global pandemic, hiyield became so busy with new work that they doubled in size! 
At a time when other businesses were scaling down, hiyield scaled up  – because they leaned in and invested in their marketing. 
We loved working with the hiyield team so much that we commissioned them to design and build this badass website you're reading this on.
They're truly awesome, and we're loving seeing their continued success. 
Fangirls for life.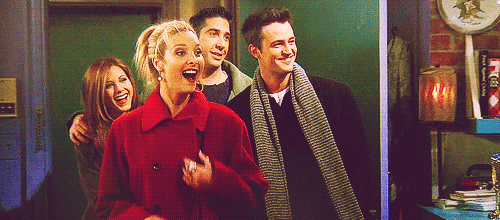 This is where we'd normally add a testimonial quote from the client – but we didn't get just one – we got loads! 
"Kraken Marketing has helped us really refine our marketing strategy and take us to the next level. We particularly value their SEO knowledge and how well they have seamlessly integrated with our existing team, making this partnership a success."
Matt Ville- Co-founder and CTO 
"Kraken Marketing is 🔥 From SEO, PPC, Content and a thorough digital marketing strategy built based on results. Not only did Kraken help lead and implement, we learnt from them every step of the way."
Emil Pruden – Marketing lead 
"Fantastic friendly service that pushed our site to the next level. Big SEO gains with amazing blog posts"
Ben Short – Co-founder and senior developer 
"Working with Kraken Marketing has really help boost our business 💪the results are incredible and consistently increasing! With fantastic advice from the beginning and always there to help thereafter 🙌"
Rachel Young -Full stack developer 
"Love working with Lyssa and Kraken. Fantastic knowledge and experience and a wicked personality that is brilliant to work with."
Neil Young – Discovery and UX lead 
"I have throughly enjoyed working with Lyssa, she was very professional and helpful throughout our project. I look forward to working with her in the future, would highly recommend."
Sam Sedgeman 
Want to experience to awesomeness that is a marketing retainer with Kraken Marketing? 😎
Get in touch!