17 March 2023
Your brand's tone of voice is way more important than you think
WRITTEN BY Lyssa-Fee Crump
Lyssa is a marketing badass and founder of Kraken Marketing. She is all about using Data-Driven Marketing using Agile methodologies to help businesses level up. Google Women Techmaker, public speaker, and GIF aficionado. She was one of Cornwall's 30 under 30 and Young Business Person of the Year.
Linkedin
Twitter
Article Categories:
Defining your brand's tone of voice is a seriously important part of your messaging – it helps take you from mediocre to totally badass! Yet, it's often overlooked.
There are loads of reasons why this happens, it might be that design is prioritised over copy, or maybe the words feel forced and hard to find, or perhaps it's just something that hasn't been considered. But a defined and well-used tone of voice is incredibly powerful. 🦑
What is a tone of voice?
Your tone of voice is a reflection of your brand's personality. It isn't just the words you choose but how you use them. 
Want a dictionary definition? Why the hell not! It wouldn't be a B2B marketing blog without one. 🤣
Merriam-Webster defines tone of voice as "the way a person is speaking to someone"
Helpful? Cool, now I can check that off the list. 🤣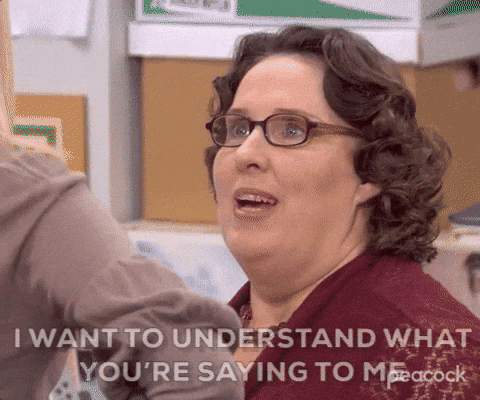 Why is tone of voice important?
Your tone of voice helps you build better connections with your customers, especially when you speak in emotive ways. If you get it right, your tone of voice can make you seem more human and help you stand out in a busy marketplace. And who doesn't want that?
You should document your tone of voice and share with your whole organisation to ensure it's consistent across your different platforms and channels. Some businesses are slightly more informal on social media than on their website, and that makes sense. But it still needs to be clear it's the same organisation talking. 
Things to consider when identifying tone of voice
🦑 Do you want your copy to be humorous?
🦑 Or are you more serious?
🦑 Is it important to you to be formal?
🦑 Or do you want to take a more relaxed approach to copy? 
🦑 Are you brimming with enthusiasm?
🦑 Or are you just stating the facts?
🦑 Where do you want to sit on the Flesch reading ease score? 
Your distinct brand identity will help you stand out and convert more sales. Having a clear and authentic tone of voice is an incredibly important part of having an effective brand identity. 
And contrary to what you might think – you don't have to be boring and corporate to be successful. Boring brands suck!
That's why we say no to vanilla!

I'm not saying you have to be as out there with your tone of voice as Kraken Marketing is. We swear like sailors and like to drop emojis into our copy – because this is authentic to our brand.
You need to be authentic to yours. 
You also need to consider who you're talking to. You want to speak to your target audience in a way they will respond to.
That's why you also need to develop robust audience personas. 
Got your company values nailed? Love that for you!💜  Make sure your tone of voice matches them. 
Tone of voice examples 
Good marketing is all about showing, not just telling. 😂 So here are some good examples for y'all to take a look at. 
Slack keep it 💯, They're straightforward and to the point – clarity is key. There's no fluff and actually the tone is pretty neutral. But hey, their product is all about productivity and communication, so it makes sense that their tone of voice represents this. 
Mailchimp has an informal tone of voice, like they're your fun colleague in the office who helps reduce your stress. They're clear and straightforward – they skip all the jargon. They also come across as very genuine which helps establish trust. 
Innocent really nail their marketing! Especially their tone of voice – it's conversational, it's quirky, and it's really fun. They're also altruistic without being preachy. Who knew a drinks company could have so much personality? 
Your brand as a dinner party guest 
When we help our clients define their tone of voice, we like to introduce their brand as a dinner party guest. I find it really helps them understand how to speak as the brand.


She's a woman in her mid-thirties
Wearing ripped skinny jeans and a leather jacket 
She's drinking tequila and making inappropriate jokes 
Quick to laugh and tries to make sure everyone is having a good time
She'll know all the random facts that help her team win Trivial Pursuit – she's competitive and wants to win.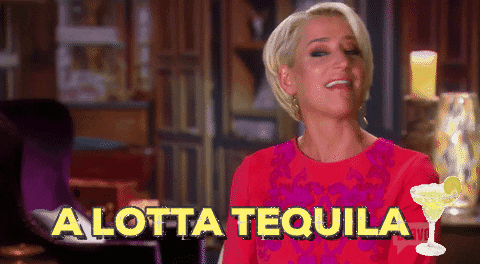 This mystery brand as a dinner party guest is a 45-year-old man wearing jeans and a flannel shirt. He brings beer to drink but also has red wine with dinner. He loves the food and has a second helping, but gets extremely excited about the canapes. He is quick to laugh and enjoys the company of the other guests. He is jovial and people often see him as the life of the party. 
Another mystery brand –  She is a woman in her early 40's with shoulder-length blonde hair. She's wearing a wrap-around dress from White Stuff which is accessorised with chunky jewellery. She is drinking rosé wine and is especially looking forward to dessert. 
She is warm and caring and usually loves to host people in her own home but is enjoying the opportunity to spend an evening with friends somewhere else. 
How do you picture your brand as a dinner party guest?
Need a bit of help refining your voice? 
Hit us up!  We can help you find it!