11 December 2022
5 marketing tactics you should be trying in 2023
WRITTEN BY Lyssa-Fee Crump
Lyssa is a marketing badass and founder of Kraken Marketing. She is all about using Data-Driven Marketing using Agile methodologies to help businesses level up. Google Women Techmaker, public speaker, and GIF aficionado. She was one of Cornwall's 30 under 30 and Young Business Person of the Year.
Linkedin
Twitter
Article Categories:
Hands up who is ready for an incredible business year in 2023? 🙋‍♀️
I've got a feeling it's going to be absolutely badass. But we can't just wait for the good things to come to us, we've got to put in the work to achieve awesomeness.
So, here are 5 marketing tactics to try in 2023 to help make it a successful year for you and your business.🚀
1. Be storytellers
Humans have been telling stories since…well forever! Stories are meant to help us feel like we're not alone and we use them to help make sense of the world.
And, spoiler alert, marketing is all about telling stories.
Effective marketing creates a narrative which help you communicate your message with the aim of influencing your audience to feel something. 💜

Brands that make meaningful connections with consumers are successful. 📈
You can achieve this by telling stories and creating an emotive response, but remember authenticity always! 
Having a sense of purpose and a well-defined mission will help you build rapport with your customers. You can use storytelling to help people understand what you're about and why they should care – while also humanising your brand. 
Top tip:

Building a Story Brand tells us it is important to make your customer the hero in your story, you should be the guide. They are Luke and you are Yoda.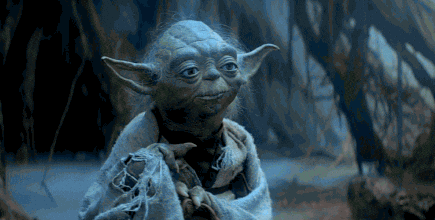 2. Create killer content
We 💜 good content! So much content is consumed on the web every day and it can be hard to stand out. Theres also a lot of boring, pointless content out there!
It's important to pick the right type of content and there are many different flavours. There are a few key categories:
✅Readable
✅Watchable
✅Interactable

It's easy to fall into the routine of only creating readable content, maybe occasionally creating some watchable content. But we really need to try not to forget about intractable content!
Readable
🦑Blogs
🦑Articles
🦑Think pieces 
🦑Social posts
Watchable
🦑Videos
🦑Podcasts
🦑Conferences
Interactable
🦑Quizzes
🦑Polls
🦑Surveys
🦑Contests
It can feel overwhelming, creating all this content but remember you can repurpose loads of it, making your killer content work even harder for you. 🤘
If you write a blog, why not record it as a video for YouTube as well?
Then edit that video footage and use it as an Instagram story and Reel too.
Can you then break that content down even more and use it as on TikTok?
You can also create posts on your social media driving to the blog or video.
Maybe you could expand further on it and submit a talk to a conference on it?
Top tip:
Keep making your awesome content and make sure you're making it work hard for you in multiple places!
3. Utilise influencers
When we talk about influencers people often think of big named celebrities who are crazy expensive.
Yes, Kim Kardashian may charge $500,000 for an Instagram post but there are much more affordable options, like micro-influencers.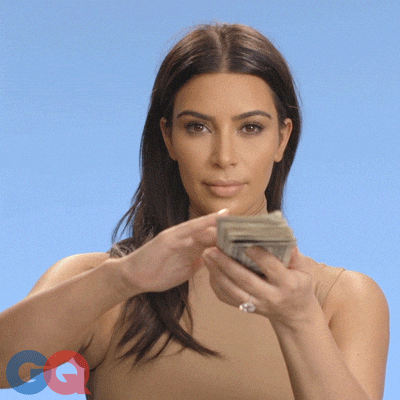 Micro-influencers also boast a much higher conversion rate. So you make  💲💲💲while spending 💲.
A real person talking honestly about your brand and products is a really effective marketing tactic you should be trying in 2023.  It is authentic, and people respond to that. 
Top tip:
Authenticity is incredibly important in everything you do as your brand. You need to remember this when it comes to working with influencers. They need to authentically like your brand and want to share it with their friends.
4.Get technical
Technology is your friend and you need to embrace it as part of your marketing strategy.
There are a number of ways to do this.
Email automation
You can set up email automation, for example, an email indoctrination campaign. 
When people sign up for your newsletter they can receive an automated email sequence welcoming them and explaining what you are about. 
Chatbots
Chatbots use AI to help your customers by answering their questions or helping them complete actions. Chatbots have really become much more sophisticated recently, having far surpassed their previous clunky versions.
Pixels
Marketing pixels are snippets of code that help you gather important information about your website visitors. You can then target them with relevant ads. Did they go on your site and add things to their shopping cart and abandon it? Show them an ad for a 10% discount if they check out today. 
Top tip:
It's a smart decision to invest in the right tech for your marketing. I know it can be hard to free up budget sometimes, but a lot of these suggestions will save you time and money, while improving customer experience. Huzzah!
5. Use data to inform your creative
You know that quote "Half the money I spend on adverting is wasted; the trouble is I don't know which half."
Yeah, that's bullshit. It was said by John Wanamaker who died in 1922. 
If you aren't using data to inform your marketing… you're missing out. Make that your top priority in 2023. 💪
Data helps us to predict the needs of our customers and anticipate how they'll interact with our content and products. LOVE that juicy data.
Did we mention we were named Best Data-Driven Marketing company in the South West by the SME news awards? 🏆
Top tip:
Make sure you're utilising all the FREE tools available for your data-driven marketing – Google Analytics, Data Studio, Search Console, and Tag Manager (and soooo many more!) But don't just use the data from your website, look at the data from other marketing channels too!
If you need some help finding the right marketing tactics and developing a strategy for 2023, get in touch.
Together we can make this year totally badass!